Dreadnought guitar top plate innovation
Abstract
This paper describes the innovation of Dreadnought guitars, especially braces on top plate. The goal was to increase the dynamic range of the instruments, not only in strength but also in spectral spread. The prolongation of tones in the Sustain and Release phases was also important. Mechanical and acoustic properties of instruments from Furch Guitars' production were measured (Chladni figures, frequency response), numerical simulation of innovated top plate in program ANSYS was prepared (by the matrix) and the changes in organisation of ribs were proposed as following. The new samples of innovated Dreadnought guitars were produced by the factory, again measured, analysed and evaluated.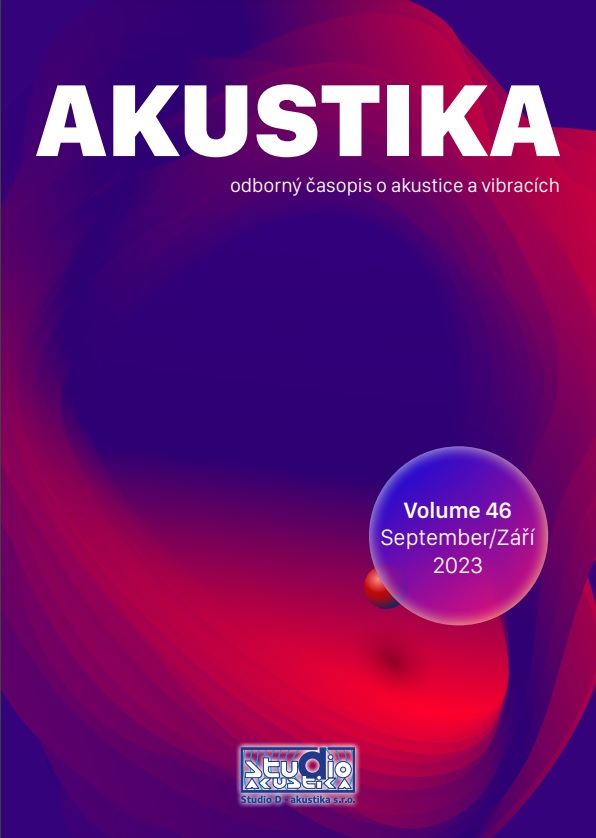 Downloads
How to Cite
Jirásek, O. (2023). Dreadnought guitar top plate innovation. Journal Akustika, 46(46). https://doi.org/10.36336/akustika20234646
License
Copyright (c) 2023 Ondřej Jirásek
This work is licensed under a Creative Commons Attribution-NonCommercial-NoDerivatives 4.0 International License.
Journal Akustika is peer reviewed journal indexed in Scopus database and
Web of Science.